Return to SeatGeek Enterprise Blog
January 20, 2017
Announcing Pano, an Immersive Venue Experience
Great technology at SeatGeek helps us give fans as much information as possible before making a purchase. Features such as Deal Score, which ranks tickets by quality in addition to price, and our interactive maps, which are detailed beyond any others in the industry, make the ticket-buying experience easy by giving customers a full understanding of what they are purchasing upfront. Today we're thrilled to launch Pano, a new product feature that offers the absolute best way for fans to check out what their view at an event will look like before purchasing a ticket.
Pano is an immersive stadium experience that allows fans to digitally interact with and explore a venue. Built in partnership with our first primary ticketing client, Sporting Kansas City, Pano allows fans to see the view of the SKC field at Children's Mercy Park from every section in the stadium. It offers full 360-degree views from each vantage point and the ability to click around the venue to "fly over" to a different area of the stadium and compare another view.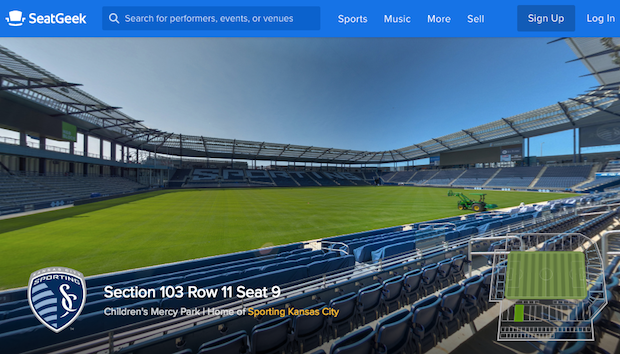 To build Pano, our team took photos from hundreds of locations around Children's Mercy Park and used them to create a digital model of the venue. From those flat images, software helped us understand the depth of the images in a way that would truly represent each view and be most helpful to fans. Essentially, we created a three-dimensional world using photos of the stadium, which allows the customer to easily navigate and compare views from all across the venue.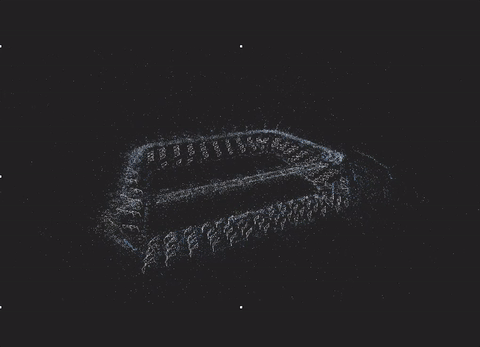 The result is a much more immersive, and more realistic, experience than you see anywhere else on the market. It has the power to take all of the guesswork out of the process of buying a ticket, and is a powerful tool that enables fans to truly experience what they're buying before they purchase.
This past summer, we launched SeatGeek Open, our vision for the future of ticketing. Like everything we do at SeatGeek, each piece of Open that's being built has the fan experience in mind, from barcode verification that can eliminate fraud, to elegant APIs allowing for smooth ticket-buying integrations within fans' favorite websites and apps. Expect to see additional venues released under Pano for future SeatGeek Open clients.
Stay tuned for a more technical look at the behind-the-scenes development of Pano.