Return to SeatGeek Enterprise Blog
December 8, 2016
SeatGeek is a 2017 Best Place to Work
Making SeatGeek a great place to work is serious business for our team, and it's one of the things we're most proud of as a company. We're thrilled that Glassdoor has recognized us as one of the top five Best Places to Work in 2017.
The best thing about being included on the Glassdoor list may be that unlike some other, similar awards, there was no self-nomination process. Instead, it's entirely based on feedback SeatGeek employees have voluntarily and anonymously shared as company reviews on Glassdoor over the past year.
Being part of the SeatGeek team has its perks. We frequently hold team outings and organize an annual retreat, our kitchen is fully stocked with more snacks and caffeine than most humans can handle, and a monthly ticket stipend helps employees attend the best live events New York City has to offer.
But while those perks are fantastic and make working at SeatGeek fun, what we're really proud of – and believe is more unique – is that SeatGeek is an amazing place to contribute, grow, and build something special. There's a belief here in the power of live entertainment to improve lives and make people happier, and a genuine passion for building a product that enables great experiences.
As the team continues to grow, we're fortunate to have found people that continue to embody SeatGeek's company values. Just as our product encourages transparency to our users – in the form of things like Deal Score, which labels listings as both good values as well as bad – we value and practice transparency internally, by doing things such as presenting board meeting decks to employees, regularly requesting feedback on company performance, and communicating company news early and often.
While we operate in ticketing, SeatGeek is first and foremost a technology company, and our work reflects that. People at SeatGeek love to build things, and we leverage technology to do so faster and better. While our competitors see technology as a disturbance and a challenge to overcome, we embrace it as our competitive edge. An obsession with quality – every pixel, every line of copy, every customer interaction – makes the difference between good and amazing.
The people at SeatGeek that bring these values to life are our most valuable asset, and are what we hear about most often when employees talk about their favorite parts of working here. Feel free to browse examples of the feedback those employees shared on Glassdoor about what it's like to work at SeatGeek.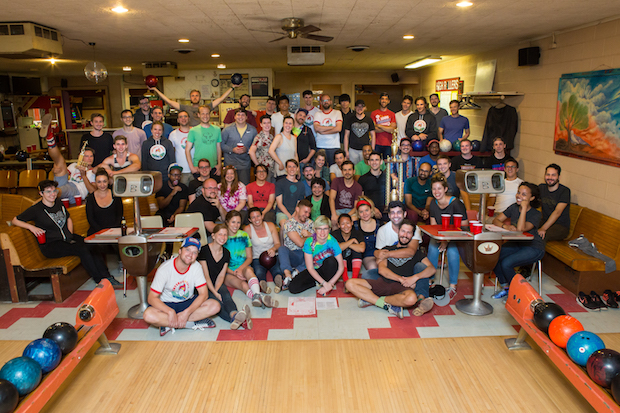 If this sounds interesting to you, come work with us at SeatGeek! We have a number of roles open across engineering, marketing, business development, and more.